Musterpere
Musterpere is a book for the smallest ones. With a rhyme it introduces different members in pattern family. It has a fun wordplay, that works well in Estonian and German language.
The book is published by Koolibri publishing house in 2023 April.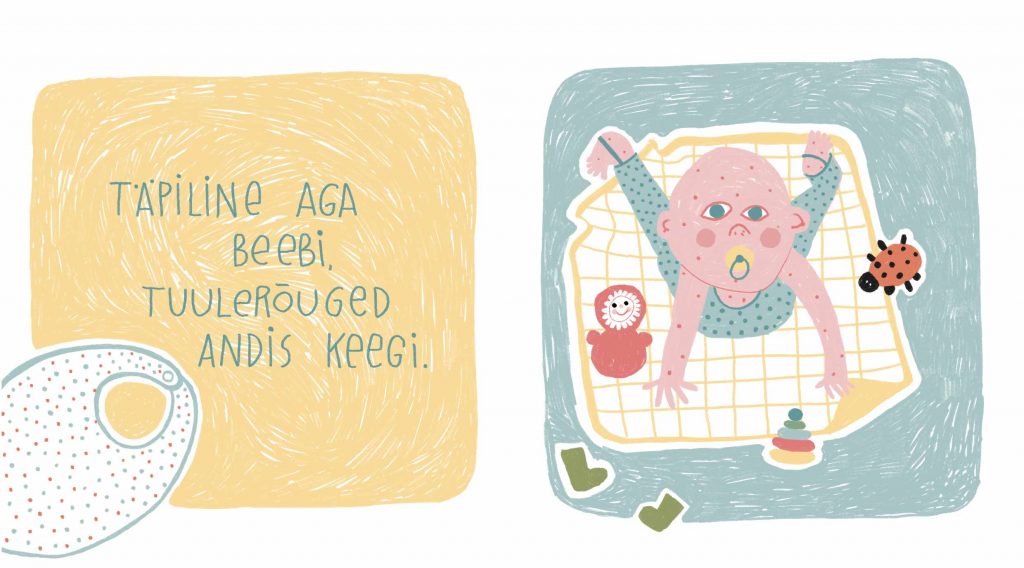 Emil, Sass ja kivimutukad
This is a fun and honest book about doing business. It´s a story about two boys who are bored and so, decide to do something – some business. It is a small scale business cycle that they experience.
The book is published by Koolibri publishing house in 2022 June.
"Emil, Sass ja Kivimutukad" was selected as one of the five most beautiful children's books of 2022 in Estonia.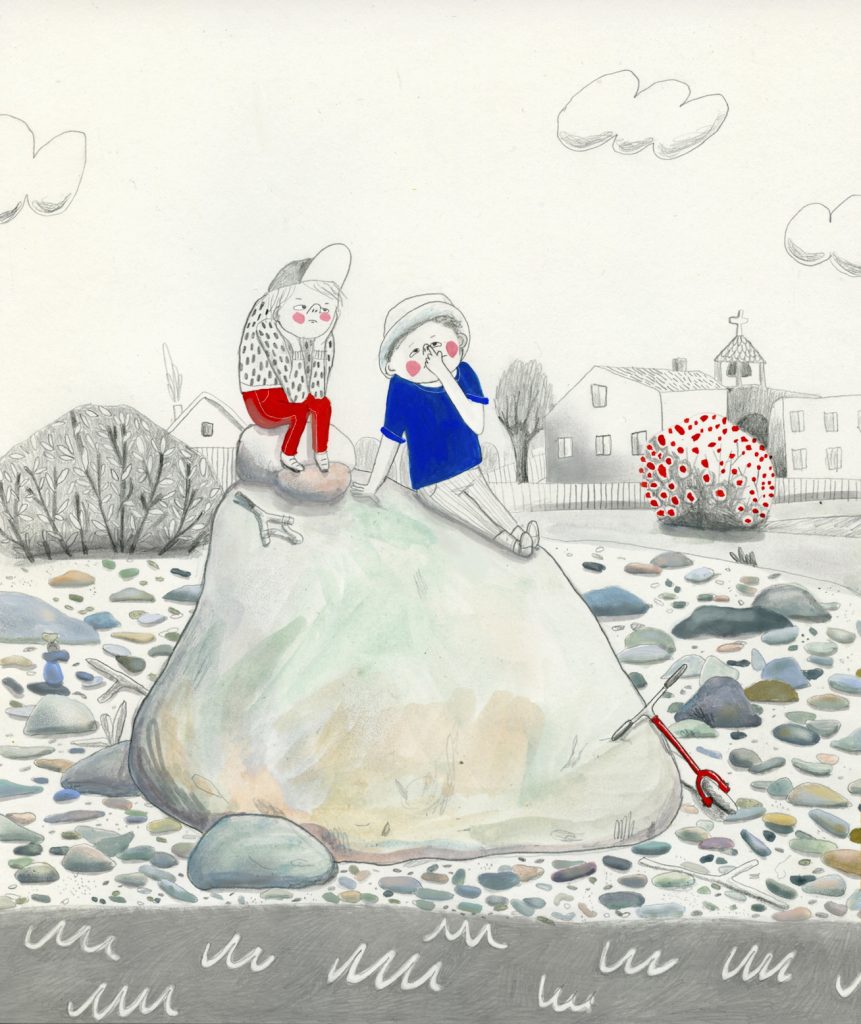 Herkülo büroo
This is my third author-book. I have written the story and also illustrate it. Behind the name of Herkülo Büroo are two friends who will soon go to school. The protagonists Sofi and Paul, like a detective, look for a solution to vital questions, such as where Sofi's cat disappeared, how the tooth fairy gets into the room, which secret is hidden from Paul's father, and why Sofi's home suddenly has a surprising amount of candy. The book is a witty story about the lives and activities of the children of today's small town, in which both the interval athlete and the Italian selling vegan ice cream play a role. In addition, Sofi's mother's famous recipe for sweet porridge is published.
The book was published by Koolibri publishing house in 2020.
You can see and read more in here.
Inspektor telinski, kummisuti ja kõik ülejäänud
This childrens book is written by Hugo Vaher and illustrated by me. It was published in 2020 by Koolibri publishing house. The book is about two little sisters. They live with their mother and father in an old wooden house, the neighbour is the musican Heldur, his cat and the kind captain Raul from the opposite house.
Krokodilli saba
This a childrens book illustrated and written by me. It was published by lovely publisher house called Koolibri, in 2019. This book is suitable for reading for those who can already read, as well as for those who are still learning. The book tells a moving story of a crocodile who is in trouble with himself and needs a friend. How does someone feel who has some peculiarities? What will help him cope, among others?
The design and pictorial language are also special, different from the traditional Estonian children's book.
More information here.
Lepatriinu täpid
Lepatriinu Täpid is a children's book that was self published 2016 in Estonia, in Estonian. It's a story about a little ladybird who is tired of her outlook – her dots. So she is complaining about it and wants to look different. She meets different creatures who make her understand, that she is unique and that is the best possible look for her.
Text and illustrations: Tiiu Kitsik, hard over, 32 pages, 210x210x6 mm, Publishing house: Miimik
More information here.